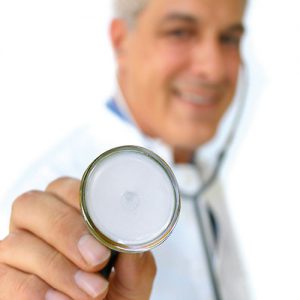 For privately-insured and self-paying patients, we provide medical house call services in Munich and its surroundings: Not only do we meet all of your general and – in particular – pediatric requirements directly with you at home, our experienced experts' team furthermore covers almost any special medical area.
It works as follows: In acute cases we send a general practitioner or a specialist to you, as required, and then arrange for the specialist to do any follow-up treatment, if necessary. This specialist, again, will of course see you at your home. It goes without saying that from the beginning you can appoint the required specialist to visit you and take care of your specific problems.
In addition, we also provide suitable specialists for normal care until recovery, for permanent care in case of chronic diseases, and for long-term therapies. Where needed, we arrange on-site physiotherapy treatment. In case you have questions concerning our range of services, our competent personnel will answer your questions under 089 555566 daily from 05.00 to 22.00 o'clock.
With our qualified doctors we are always ready to meet your medical needs: Whether children, adults or seniors, whether calls at your home, in a hotel, or in a nursing or retirement home, whether emergency or coordinated therapy – we supply optimum medical care, daily from 05.00 to 22.00 o'clock and always in your familiar environment.
---

We are here for you!
Daily from 05.00 to 22.00 o'clock
7 days a week.
AHD emergency and home visit service
for Munich and the surrounding area,
for privately insured and self-pay patients.
Phone 089 / 55 55 66